6 Steps in Buying HDB Flat
6 Steps Guide to Buying HDB Property
WHAT IS MY AFFORDABLE BUDGET FOR MY HDB FLAT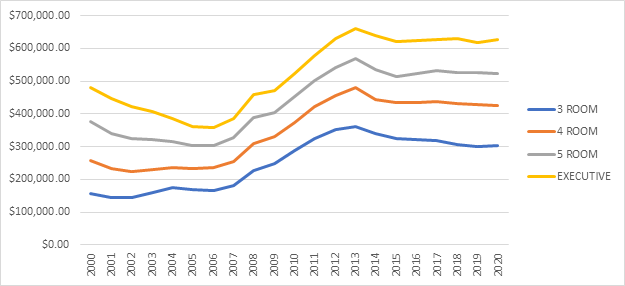 While you are very keen on getting a property of your own, it is very important for you to know, how much are you willing to pay for your new home.
This is recommended to be done before sourcing starts. Some of the key payment milestones to consider will be
Deposit to Seller
In purchasing of HDB, some of the payment required during the initial stage will be
Deposit / Option Fee, this normally amounting to not more than SGD 5000. This amount, paying directly to the owner of the property will be used as part of the sales price. The amount that will have to be paid in CASH.
Why the deposit/option fee is SGD5,000. Can i pay more or less? The answer to that is,
Nope, you can't pay more. this is stated in the option document, that the maximum amount for deposit is SGD 5,000. It is also a safeguard, so that, no fake seller trying to run away with large cash amount.
Yes, you can pay lesser, but that is subjected to the agreement of the seller also. Generally, the deposit paid, as it will be part of the purchase price, has no implication to buyer. But, from the seller mindset, it makes a different. The amount seller received, means he / she will stop marketing the flat and waiting for you to exercise the option.
Legal and Stamp Fee
Non sales-related amounts payable consists of stamp duty, legal fees, and other administrative charges. This amount can be paid using your CPF OA account. Your lawyer or the HDB will assist you in arranging such payment.
Should you required to understand more on the stamp fee. This link to the information will be of great help to you,
Small payment
In addition, there are some payments that is payable, but not directly relating to the agreed price of the purchases. These are submission fees, valuation fees, etc, which cost less than S$ 1,000 respectively.
Agent services fee
Lastly, there will be a final payment, after completion of the transaction, is the Agent services fee. This fee is agreed upon by both parties during the sourcing stage of the property.
This agreed amount does not include the GST element, as GST is a goods and Services Tax that is not received my the salesperson non the agency.
Above are the general guideline and is not limited to only the above items.
What are the housing grants available?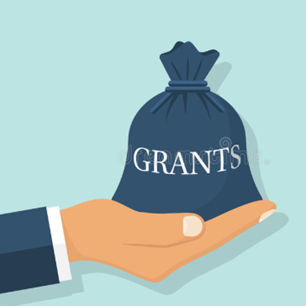 f you are the first-timer applying for HDB Flat, which means, you have never owned an HDB flat ever before, are may be eligible for the Enhanced CPF Housing Grant (EHG).
Of course, there are requirements to fulfill the grant
| | |
| --- | --- |
| Household Income Ceiling | The average monthly household income over 12 months must not exceed $9,000 before the application of the flat. |
| Employment | Both you and / or your spouse must be working continuously for 12 months before the application of the flat. Either of you must still be working at the time you submitted the flat application |
| left over Lease of the Flat | The flat you are looking to purchase, must have at least 20 years or more left. The flat must have enough lease to cover the youngest buyer of the application up to the age of 95. Should this is not fulfilled, the EHG will be pro-rated. |
| Ownership/ Interest in Property | Both the applicant must not be holding/owning any other properties. Properties include both local and oversea or you have not any disposal of any such mentioned properties in the last 30 months before the new flat application. Other properties include privatized HUDC flats and EC, shop houses etc… |
| Total Grant Amount | The grant amount can go as high as S$ 80,000 depending on the total household income |
Size / Type of Flat
Generally, in the open market, there are the following types of HDB Flat available. Depending on your needs and wants, consider something that makes your stay comfortable.
3-room flat – more for a compact living space that caters well to living needs.
Flat features
About 60 meters square
2 bedrooms, of which 1 with attached bathroom
Kitchen
Living/ dining area
Common bathroom
Service yard
4-room flat – is a great place for young couples or young parents. These flats come in a variety of layouts.
Flat features
About 90 square meters
3 bedrooms, of which 1 with attached bathroom
Living/ dining area
Kitchen
Common bathroom
Service yard
Storeroom-cum-apartment shelter
5-room flat – It provided great for larger households of 4 to 5 members, with room enough for extended family.
Flat features
About 110 square meters
3 bedrooms, of which 1 with attached bathroom
Living/ dining area
Kitchen
Common bathroom
Service yard
Storeroom-cum-apartment shelter
Executive flat – good space for families that like to have delegated space. It features an additionals space for a study room that can be easily converted into a cozy living room or TV nook. Some Executive flats also have a balcony space for added alfresco enjoyment.
Flat features
About 130 square meters
3 bedrooms available, of which 1 with attached bathroom
Living area
Dining area
Kitchen
Common bathroom
Storeroom-cum-apartment shelter
Not limited to the above, there are also bigger units such as Jumbo flat and smaller units such as 1- and 2-bedroom units.
LOCATION
Many times, when you wanted a brand new flat, you will turn to HDB for BTO (Build To Order). But, you realized, BTO is kind of limited in location. You may not get near your parent, no near MRT (maybe 10 years after you have stayed in, but immediate may not etc…)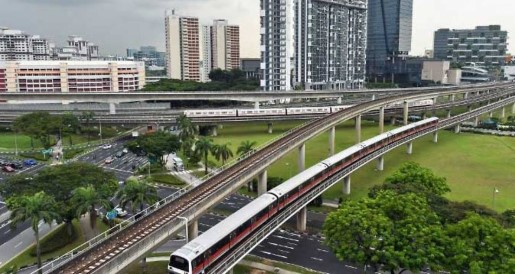 When you start to look at resales, you realized there is plenty of options available. Those shortfalls in BTO are overcome.
Before you got too happy over the available option you have, bear in mind, there is a price to pay for those "convenience" . For example, while a $500,000 budget would get you a comfortable 4- or 5-room flat in a suburban estate like Woodlands. You might be paying as high as $900,000 for the same, sometimes smaller unit
AMENITIES
Although the delivery services have made us more convenient to live further. But it will still be nice to have eatery or supermarket and ATM nearby.
Other than the basic amenities, you might also like to have something that closes to your lifestyle such as stadium, swimming pool. Other than, dragging yourself to the fitness center for a workout.
Other than getting close to what you want, transportation is also another key consideration. That will be the distance to MRT / Bus Interchanges.
I have a client, which felt some 20 mins walk to MRT is fine, as it is quieter, and the price is lower. Never he realized, after 6 months, he felt walking to MRT can be a tiring task and he now and public buses will loop him around before reaching the station. The situation got worst during raining days
After years of staying and you have upgraded to a private apartment. You may not want to sell your current HDB, but to put if for rental. The amenities, such as MRT, schools, hawker centers, supermarkets, shopping mall can be for your target demographic. This means identifying beforehand what the tenants likely wanted. For example, single expatriates or students will need access to MRT as compare to those with the family that is more likely to drive. This will work out better for them and increase your rentability.
WHAT IS MY AFFORDABLE RENOVATION BUDGET
There will be renovation work required, in many if not most of the buyer, after buying the flat. The amount of renovation effort depends on the condition of the flat you purchased.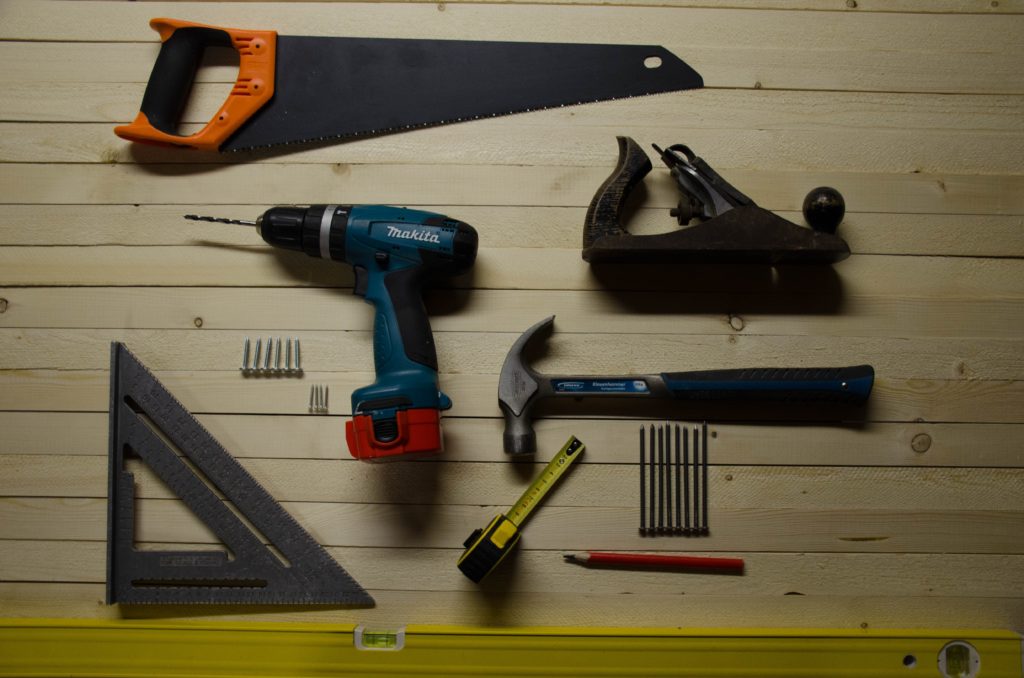 Even so, that you decided to purchase and stay on as it is, do take note, the flat is sold base on caveat emptor. This means it is the buyer's responsibility to check and ensure the quality and suitability of the flat. Any defect after the handover is fully the buyer's responsibility.
With the above consideration, the scale of renovation work required will directly impact the investment. This cost can be from tenths of thousand to over hundred thousand.
There are loans available for the purpose of renovation, but that repayment is via cash and it should be taken into consideration before committing the purchase.
I had a client, which bought a relatively well done up unit, but they have decided to redo the electrical cabling and water piping work. Never he realized, the work affecting the wall and more work needs to be done at the end and cost has gone up by an additional 30% from what he has budgeted for.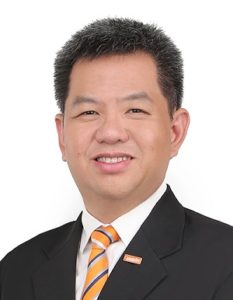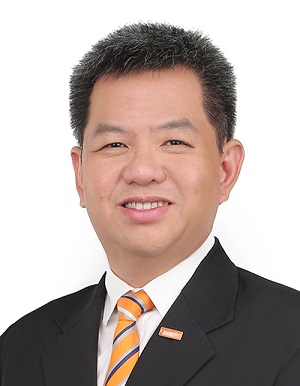 Lewis became part of the family of Orange Tee and Tie in 2020. He has been in the real estate since 2005, with him joining, he has brought along with him, was a long history of experience in both HDB and Private property.
His personal belief is, to share the truth and facts with everyone. With that, he has good credibility with all his client
As the world is moving into digital, there are still some "human touch" that must not be missed. Now, let's ring me at +65 90107188 if you have any queries relating to real estate. I do understand you might be busy. Tap onto the following to WhatsApp me and i will respond to you